Historical sites
The Ayaragigo Site and Doigahama Site are the best in western Japan, and are nation-designated historical sites from the Yayoi Period. The display of precious ruins and the various well-planned exhibitions will give you a sense of the lives of your ancestors in ancient times.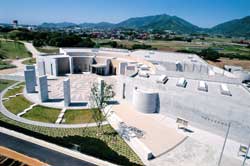 This is an archeological museum adjacent the Ayaragigo Site. The Ayaragigo Site is located along the "Road with Historical Sites", created to guide you to other nearby sites.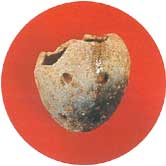 Earthenware whistle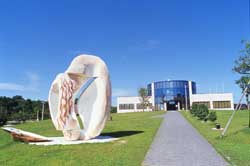 The Doigahama Site Anthropological Museum is the only museum, which specializes in anthropology in Japan. It displays and sends information on the roots of the Japanese people as well as introducing and explaining the contents of the Site.
The site in which approximately 80 skeletons were excavated has been reproduced in the Doigahama Dome.